Rachel Kennedy
I am an Honours Graduate (French and Spanish) of TCD, have lived and studied in France and Spain and worked extensively with both languages in a business capacity.
I've been teaching French and Spanish with Greystones Languages for Children for seven years now and really enjoy sharing my love for the languages and the countries with the children.
It is wonderful to see them develop their language skills and confidence through our classes.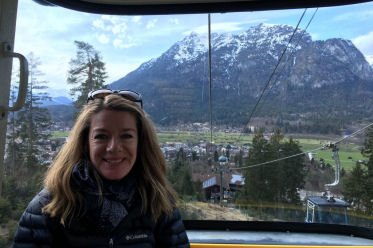 Janine Gore
I originally studied English and History of Art but then, after doing the MA Literatures of the Americas (TCD) I became very interested in Latin American literature and culture and began to learn Spanish.
After graduating I wanted to continue learning Spanish and so I moved to Barcelona where I began to teach English as a foreign language in academies around the city. I really enjoyed this teaching as it was so much fun and giving the gift of communication is, for me, priceless. In my spare time I continued to study Spanish to an advanced level with the Instituto Cervantes and became interested in and studied translation.
The heat in Barcelona in the summer was too much for me so, after two years I went north, to Donostia/San Sebastian. I stayed there for another 5 years and set up my own small business, teaching and translating in the town of Zarautz, on the outskirts of San Sebastian.
Now that I have moved back to Ireland, I have trained to teach Spanish through the 'La Jolie Ronde' method. I'm really looking forward to helping Irish children to feel happy and comfortable communicating in Spanish.
Glenda Keedwell
I lived in Toulouse in the beautiful sunny South of France for 17 years. The last 12 of those years was spent raising a family and working in Airbus Industries.
Having my two sons go through the French education system was an invaluable experience in learning the language! I had previously taught English to adults in the Berlitz Language School in Hamburg, Germany and always harboured a desire to return to teaching in some capacity.
Teaching French to children is a hugely rewarding experience, which I very much look forward to developing.